Welcome to the Nicklas Nygren Wiki
This is a fan-maintained wiki about all the amazing indie games and related projects of Swedish developer Nicklas Nygren AKA Nifflas.
Most of them are platformers and popular titles include Within a Deep Forest and Knytt Underground. His latest game is Uurnog.
To start exploring use the "Browse by Category" menu in the navigation bar or see the complete list of games.
This wiki is still under construction. Please feel free to edit and submit any missing entries!
Gallery
Where to get the games
Most of the games are completely free, available for multiple platforms, and you can download them along with their awesome soundtracks at nifflas.ni2.se or niffpage.greywool.com
To run Windows-only games, like Deep Forest, on Mac OS X or Linux please read this guide.
There is also a support & discusion forum (unrelated to this wiki) at nifflas.lpchip.nl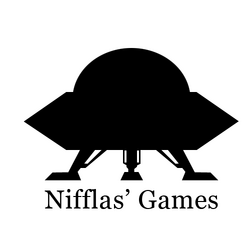 Community content is available under
CC-BY-SA
unless otherwise noted.